Tron (TRX) Staking
Dive into the TRX staking with our comprehensive guide and find out how to start earning staking rewards easily and securely on CEX.IO
TRX
KSM

KAVA

AVAX

DOT

SGB

FLR

MATIC

ZIL

ATOM

ADA

SOL

TRX

XTZ
How many coins do you hold?
What is Tron (TRX)?
Tron is a smart contract platform that enables the creation of other cryptocurrencies and running decentralized applications (dApps). The project aims to provide a decentralized platform for content sharing and entertainment.
The Tron network utilizes a delegated proof of stake (DPoS) system to secure the network, offering an increase in transaction performance and low transaction fees while relinquishing censorship resistance.
Tron network has a native token called TRX. It is used for payments, staking crypto, and voting within the Tron network. Originally TRX was an Ethereum-based token, but in 2018 Tron developers separated their token and launched their own blockchain. In the same year, Tron acquired the peer-to-peer file sharing network BitTorrent and created BitTorrent Token (BTT) to expand its product.
Tron Staking Explained
The main feature of Tron's delegated proof of stake consensus mechanism is the so-called Super Representative system. Unlike many other proof of stake (PoS) networks with thousands of nodes, there are only 27 Super Representative nodes in the Tron network which are selected by all TRX stakers.
These Super Representatives validate data added to the Tron blockchain and earn a certain number of TRX tokens for each block created. New blocks are added to the Tron blockchain every three seconds. Super Representatives distribute rewards to delegators who voted for them. 1 TRX token equals 1 vote, so the more TRX tokens are staked, the more voting power users will have.
To participate in Tron staking, users can either run a node and put themselves forward as a Super Representative, or vote for a Super Representative by delegating their tokens. Since becoming a Super Representative requires holding a lot of TRX tokens, most users just vote for Super Representatives to earn staking rewards.
Before delegating tokens to Super Representatives, users usually need to freeze their tokens for three days to become eligible to take part in the voting process. After that, they will be able to select a preferred Super Representative and vote to earn staking rewards.
---
Where can you Stake Tron and Why Choose CEX.IO?
Tron is one of the most well-known platforms for running dApps, and it made TRX a popular choice for staking among crypto enthusiasts. There are a lot of wallets and staking providers that offer Tron staking, allowing users to select Super Representatives for token delegation. However, TRX staking can be more flexible with CEX.IO which offers you additional features that can expand your Tron staking experience.
On CEX.IO, you don't need to wait three days to start delegating your tokens. You will begin to benefit from TRX staking as soon as TRX tokens appear in your CEX.IO balance.
CEX.IO features no lock period for staking. It means you are free to interact with your staked tokens as you wish while they participate in staking and earn you staking rewards. For example, you can:
Deposit more TRX tokens to your CEX.IO balance anytime to earn more staking rewards.
Trade TRX tokens while they participate in staking.
Withdraw TRX whenever you want without interrupting the staking process.
Typically, you need to claim TRX staking rewards separately from Super Representatives, and, only after that, they are sent to your wallet address. But when you stake TRX on CEX.IO, staking rewards are automatically distributed to your CEX.IO balance at the end of the staking period. It allows you to easily earn more staking rewards with consecutive staking periods.
---
How to Stake Tron on CEX.IO
First of all, you need to select what service you want to use to earn passive income on cryptocurrencies — CEX.IO Staking or CEX.IO Savings. You can also take advantage of both services at the same time.
If you don't have TRX tokens in your account, then you can either transfer your TRX tokens to your CEX.IO wallet or purchase TRX on CEX.IO.
How to Deposit TRX
If you want to deposit TRX tokens for staking, then you can do it by following these steps:
1

Log in

Sign in to your CEX.IO account.

2

3

4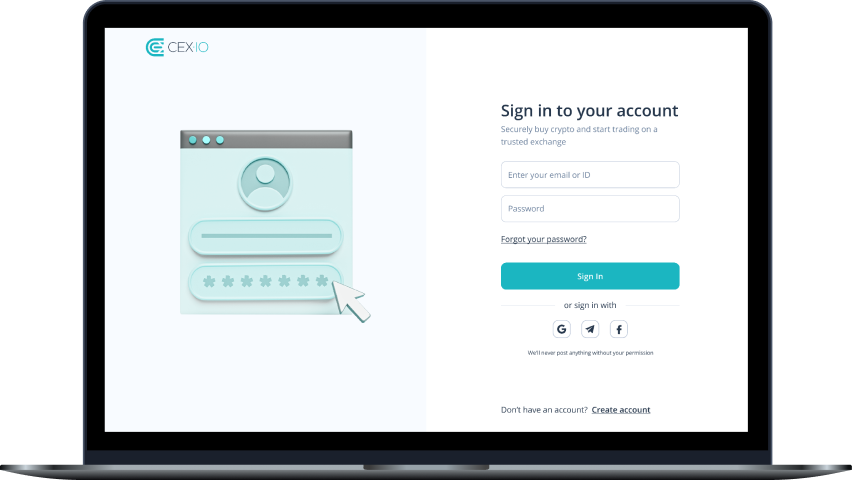 How to Buy TRX
CEX.IO offers you several options for purchasing Tron, but the easiest way is using the Instant Buy service. It allows you to buy crypto instantly using your debit or credit card. Here is how you can buy Tron using the Instant Buy service:
1

Sign in

Log in to your CEX.IO account.

2

Open the Instant Buy page

3

Select TRX and fiat currency"

4

5

Choose your payment method

6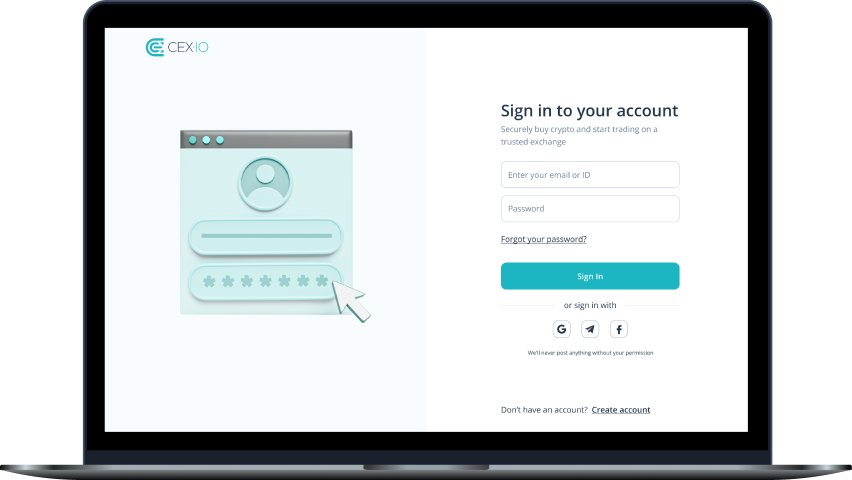 Where Check Tron Staking Yield on CEX.IO
On the Staking page or staking dashboard, you can find the so-called estimated annual yield (EAY). It is expressed as a percentage and shows what potential yield you can earn for staking cryptocurrencies. So if you want to find Tron staking yield, then check the current Tron EAY on CEX.IO.
Keep in mind that staking yield is not fixed and may differ from one staking period to another. The main reason for that is that staking yield depends on many factors, including blockchain status and validators' performance. More information about factors that affect the estimated annual yield can be found in our blog post.
Coin
Estimated Annual Reward*
Minimum Holdings
Reward Coin
Minimum Holdings
0.05 KSM
Minimum Holdings
0.5 KAVA
Minimum Holdings
0.05 AVAX
Minimum Holdings
0.05 SOL
How to Calculate Potential TRX staking rewards on CEX.IO
The earnings calculator is a useful tool to calculate what staking reward you will earn with the current Tron interest rate. The earnings calculator is available on the Staking page even if you are not logged in.
To calculate your potential TRX staking rewards, you need to select TRX and enter the number of tokens you currently store in your CEX.IO account or plan to store. The Earnings calculator will automatically calculate the estimated earnings for different periods.
Please note that estimates are based on the current TRX price and estimated annual yield that may change over time. Also, if you deposit, trade, or withdraw TRX tokens while staking, it can change your balance, and therefore the potential reward.
TRX
KSM

KAVA

AVAX

DOT

SGB

FLR

MATIC

ZIL

ATOM

ADA

SOL

TRX

XTZ
How many coins do you hold?
FAQ
How Often Will I Receive TRX Staking Rewards?
Staking rewards are distributed once a month at the end of the staking period. You can find the date of the next reward settlement on the
Staking page
or the staking dashboard.
CEX.IO re-calculates potential staking rewards every hour. It allows users to join CEX.IO Staking anytime and receive staking rewards even if users stored stake-able tokens for less than one staking period.
How Many TRX Tokens Should I Store to Participate in Staking with CEX.IO?
If you want to participate in TRX staking with CEX.IO, you need to store at least 1,000 TRX tokens in your account. You can find information about minimum holding requirements for all cryptocurrencies on the
Staking page
.
Keep in mind that if you store less tokens than required to participate in staking, then you will not earn staking rewards. Once the number of tokens in your account becomes above the minimum holding requirements, you will automatically start using the CEX.IO Staking service.
May I Use the CEX.IO Mobile App for Tron Staking?
You will start participating in staking even if you buy or deposit TRX using the CEX.IO mobile app. Once you earn your first staking reward, you will be able to monitor how much you earned by staking TRX. For that, tap the Wallet menu and select TRX in the list of cryptocurrencies. More information about staked coins can be found on the staking dashboard.